Percona Live ONLINE, THE Open Source Database Conference, is taking place May 12-13, 2021. This year Steve Shaw will be presenting HammerDB: A better Way to Benchmark Your Open Source Database on Thursday, May 13th 2021 at 13.30-14.30 EDT.
This presentation is now available to view on demand on YouTube. With slides also available for  download from Percona.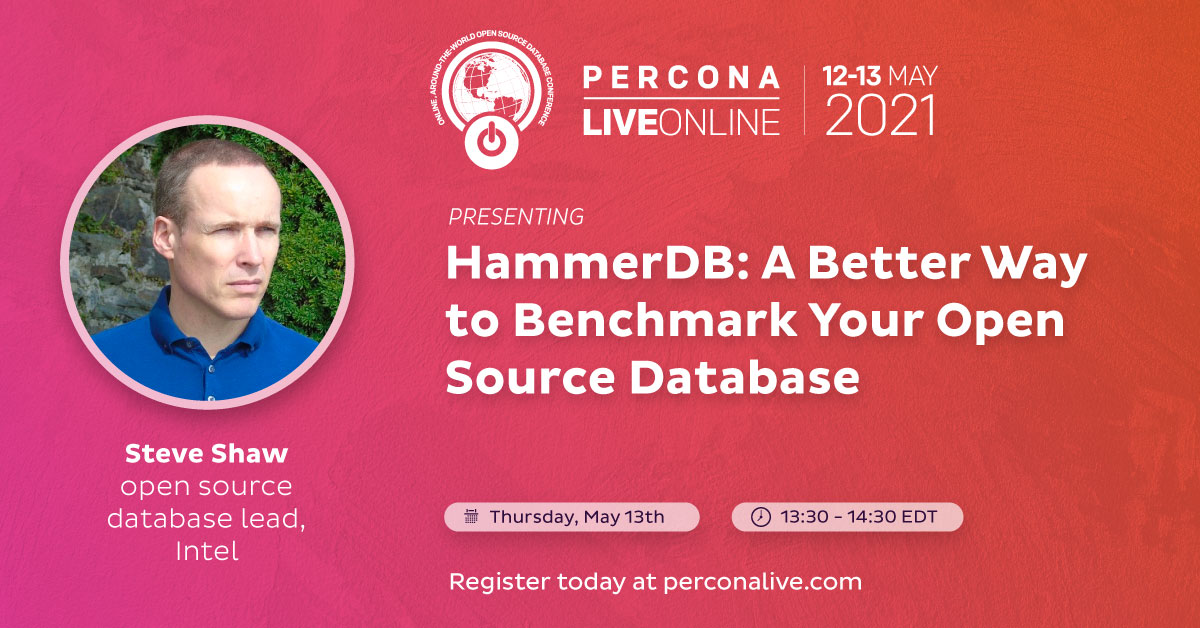 Percona Live is a community-focused conference with an emphasis on promoting and increasing the adoption of open source database software. It provides a forum for open source database users and experts to ask questions, and share knowledge and experience.
Online and free to attend in 2021, register to hear industry experts discuss their experiences, deep-dive into software features, and offer insight and advice.
You can visit the event website for more information and to view the full conference schedule.